You know that there are endless options when it comes to choosing a location for studying art and art history abroad. Among those, France is one of the best places to study art in the world. French museums exhibit some of the most famous pieces of art by the old masters and there are also numerous contemporary art galleries in Paris. There is simply no better place to study oil paintings as well as a number of other time-honored art forms.
But you may also know that there are many different studies in the Art field, and it may be a bit difficult for you to realize all the different possibilities out there.
To help you make a decision, today, we prepared an article about the different types of art studies that you can pursue in France.
We will also provide you some examples of where to pursue these different majors, but keep in mind it's only a few examples, and not a complete list.
1. Arts Plastiques, Arts du spectacles and Histoire de l'Art
These are the three main art educations (majors) offered by the french public University, these classes are more oriented towards theoretical studies.
Arts Plastiques is about visual and contemporary Art, but also aesthetics, it's a study composed of the practice of art, as well as the development of theoretical knowledge about Art and its philosophy.
Arts du Spectacle is about theatre, dance, staging, and all other stage related arts; it's an interesting field of studies for the people who want to work in this field, or even become comedians.
Histoire de l'Art is basically Art History, you will learn a huge amount of knowledge about the history of painting, architecture, cinema, and various artistic domains. If you're interested in Arts, but not really into studio work, it can be a good class for you.
Examples of Univ / Schools:  Paris 1 panthéon Sorbonne, Université Paris 8, Université paris Nanterre, Université de la Sorbonne Nouvelle, Ecole nationale supérieure des arts et techniques du théâtre..
2. Beaux Arts
The Ecole des Beaux Arts (school of fine arts) will provide you a chance to practice art with many artists and art teachers. You can train many different techniques, from painting, printmaking, sculpture, to video, or installation.
It's a very good choice if you want to expand your own artistic universe, and to explore different possibilities with arts. A lot of well known artist have gone through these studies, and some of them are teaching classes inside those schools to help students to develop their art. Just know that these schools are mostly oriented on practice, and there are not many theoretical classes.
Examples of Univ / Schools: Ecole nationale supérieure des Beaux Art de Paris, Ecole supérieure d'arts et design Marseille - Méditerranée, Ecole supérieure des Beaux Arts de Nantes métropole.
3. Cinema and Audiovisual
These majors are, as you can guess, about cinema and video making, but the field might be broader than you think. A lot of private and public schools are offering  different courseworks in this domain. It can be more about the theoretical and historical aspects of video and cinema, but it can also be more about film making, and exploring the different job in this media, such as producer, director, actor, script, scenarist...
The classes will differ greatly depending on the school you are going to, and we recommend you to find information directly on their website.
Examples of Univ / Schools: Université Paris 1 panthéon Sorbonne, Ecole supérieure de réalisation audiovisuelle (ESRA), Ecoles supérieure d'études cinématographiques (ESEC), La Fémis, ENS Louis-Lumière..
4. Architecture
There are also many different architecture schools in France, public and private, with varying acceptance rate depending on the school. Usually you can specialize in either architecture or interior design, which are the two main domains in this field. Architecture is also very related to science, so physics and mathematics knowledges can be very important during this study.
Examples of Univ / Schools: Ecole supérieure des métiers artistiques (ESMA), Ecole nationale supérieure d'architecture de Paris-Bellevile, Ecole nationale supérieure d'architecture Paris Malaquais, Ecole nationale supérieure d'architecture et de paysage de Lille, Ecole nationale supérieure d'architecture de Toulouse, Ecole nationale supérieure d'architecture de Marseille.
5. Design
Design studies have been very popular recently, because they are very professional, and most of them lead to great job market after the studies. Design is also a broad field of studies, including many specific and different formations.
You can study design in BTS (Le Brevet de Technicien Supérieu, a shorter, two year program), or in school / university for 3 to 5 years. It can be about Design d'objet, which is related to the conception of objects, of various nature, and require good technical skills.
There is also Design graphique, or graphic design, which includes all the possibilities through new mediums, like web design, advertising, and marketing. It's creative as well as technical as it is uses recent softwares and media like photoshop, illustrator, and sometimes even coding.
Examples of Univ / Schools: Ecole supérieure des métiers artistiques (ESMA), Ecole de Condé Paris, Ecole de Condé Nice, Université paris 1 Panthéon Sorbonne, Ecole de design de Nantes, Ecole d'artdesign de Bordeaux.
6. Mode
Mode, the french word for Fashion! A lot of foreign students come to France, or more generally to European countries for fashion studies. Contrary to the other fields, it's mostly private schools that provide this study. If you want to learn about fashion creation, design, and the different jobs that exists in the industry, it's probably the most interesting study for you. Keep in mind that it is still a field where most students won't work in fashion creation, but most of the time in the marketing, production, and commercial aspect of fashion.
Examples of Univ / Schools: Paris College of Art, Atelier Chardon Savard, Mod'Art International, Esmod Bordeaux, LISAA Nantes, AICP Paris, Supdemod Lyon, Esmod Lyon
7. Animation and video games
Another popular major is animation, a medium related to video games but also cinema/animation. A lot of schools in France propose courseworks in the fields of animation, concept art, character design, CGI effect, or illustration. They can lead to different jobs in the video game, comic, illustration, and the cinema industry.
It can be hard to enter these schools, especially if you didn't study arts or drawing before, but keep in mind that french animators, and concept artists are recognized in this domain, and that there are some very good schools in France.
Examples of Univ / Schools: Ecoles des Gobelins, Ecole supérieure des métiers artistiques (ESMA), Ecole supérieure de réalisation audiovisuelle (ESRA), Ecole Pivaut, Bellecour école.
8. Photographie
Photography is also a field that a lot of students like to explore. You can learn basically every technical things you need to know about photography, whether it be argentic or numeric (depending of course on the school, because some of them are specialized ).
You can also specialize in one specific type of photography, in journalism, fashion, professional, or even try to launch your career as an independent artist.
Examples of Univ / Schools: Ecole de Condé Paris, Ecole de condé Lyon, EFET Paris, MJM design de Paris, MJM design de Strasbourg, BLOO école Lyon, Ecole des gobelins.
9. Les métiers du patrimoines et de la culture
You can also specialize in the cultural aspect of art. This study can be done through private schools but also with some university and specialized masters. It can be a good way to find a job after in the area of mediation,  but also in the commercial field of art.
You will learn a lot about the different arts institutions, and about how you can organize and handle an art exhibition. You will also be introduced to the art market through the networking connections that you will make during your studies
This field also contains the restoration of art works, which is a very important task for museums and art institutions.
examples of Univ / Schools: ICART Paris, Université Paris 1 panthéon Sorbonne, Ecole du Louvre.
10. BTS and DMA
Other courses are possible too, through short formations like BTS, you can learn design, ceramiques, or industrial drawings.
You can also apply for a MANAA, "mise à niveau en arts appliqués", which will give you a lot of technical basis and knowledge, and will help you to get accepted by bigger arts schools.
There are also the DMA, which are more specialized studies, in domains such as "textile", "mosaïque", "art du bijou" or illustration, just like BTS, these programs can be completed with a licence or a master, and usually leads to more technical and practical job.
Examples of Univ / Schools: Lycée des métiers de la céramique Henry-Moisand Longchamp, Ecole de Condé Paris, ESMA Paris, Lycee général et technologique Marc Chagall Reims.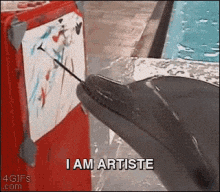 Please reload