Everything about French Health Insurance, a must-have in your French installation!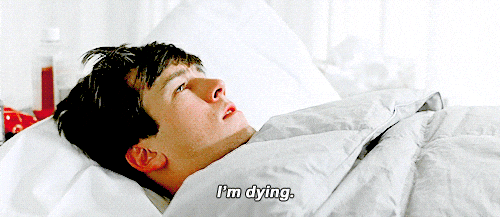 What is Health Insurance?
Health Insurance (or social security) allows you to cover 15 to 70 % of your health care expenses. The rest is to be paid by you or your mutual fund.
A must-have, why?
In France, being covered by the Health Insurance is not only a right, but also a duty. As a foreigner, you will have to subscribe like every other French people. However, subscribing to a mutual fund is optional.
Student Social Security
Social security is made of many systems, such as professional ones (agriculture, auto-entrepreneur…) or categorial ones (students, …)
Everyone who is between 16 and 28 years old, and who is part of a higher education school (in french "établissement de l'enseignement supérieur") can subscribe to the student social security.
The subscription is free under 20 years old, and is 217 € for students over 20 per year. The payment is due to your school, which will wire the money to the student social security later. So, for international students between 16-28 who is inside higher education school don't need to do any procedure for subscribing social security. School will automatically guide you for subscription on health insurance.
I am European (EEE member or Switzerland)
If you are European, you can apply for the European Health Insurance Card (EHIC). It is provided by your national health insurance provider, before you leave your country of origin. You will get the same services as if you had subscribed to the French student social security. You don't have any task to do for your health in France. This card is free of charge as long as you are covered by your own country insurance.
I am more than 28 OR my school is not certified by the French Higher Education
In this case, you are not eligible for the student social security. You shall get information from your school and contact your departmental health insurance. You will be covered under the general social insurance scheme. You can go to the Ameli website and fill out the Form 1106. 
Subscribing to the health insurance, that's all? (non Europeans)
As said before, subscribing to a health insurance is mandatory. However, this condition is not sufficient to get refunded easily from your health costs. In fact, to finish completely your subscription, you will need to choose and declare a general practitioner (Your main family doctor/ un médecin traitant) to receive your social security card.
I subscribed to social security number (numero de sécurité sociale ) and  didn't receive social security card (carte vitale) yet. What is inconvenience? Should I still get it?
yes, if you have social security number, you can ask to get refunded by visiting health insurance center with all proving documents (prescriptions, doctor's note. your health insurance registration letter and  other proving documents) and attestation, and ID and etc. but if you have social security card (carte vitale), there's nothing to do to be covered and refunded for health care expenses. So, it is really good to have one!
Choosing your general practitioner (un médecin traitant)
The general practitioner will be your referring doctor during your whole stay in France. He will be monitoring your medical file.
You can choose your doctor freely; the most practical is to choose a general practitioner next to your home. It is always better to ask friends or neighbors to know skilled doctors and the ones you should avoid.
After your choice, you will have to fill the Referring Doctor Form and send it to your health insurance.
Social Security Card
The Social Security Card contains all your health personal data and is needed every time you go to see your doctor. The information is automatically transmitted to the Health Insurance and you get refunded 5 days later, without having to do anything.
You will receive your Social Security Card directly at home by post, you don't have anything to do to get it.
I am finishing /stopping my study, am I not covered by student health insurance anymore? what should I do next?
If you stop your studies and if you  still stay in France, you will still  have benefits from your student social security until the end of the year. However, you will have to contact health insurance in your department as soon as possible to update your situation (no longer student anymore). You can go to the Ameli website and fill out the Form 1106. They will then tell you which social security system you are eligible for.

If you have any question in procedures of  applying health insurance,
please contact Accompany Me team!
Please reload