It is no secret that students are used to scraping by with no money at the end of the month, and it's even worse for foreigners with their extra expenses. Between rent, shopping and those all important nights out...the budget is often tight. Many students therefore decide it is time to embark on the big student job adventure. Being an international student can be a great advantage to finding a job, especially in a touristic place like Paris where recruiters look for native speakers. On the supply side, it's quite dense. Many companies are looking for students to work between 10-20 hours a week. So, how can you find a suitable vacancy and leave time to manage your studies?
   First, the student job you select must be adapted to your schedule. Companies that recruit students are used to it and rather conciliatory on this point. You can then work in the evening or the weekend, or when you have free time during the week. Be careful, if you sign for a year contract, make sure that your study schedule will not change, to avoid finding yourself in a delicate situation. Having a flexible work schedule will come in handy, since it allows you to organise your own timetable and keep that crucial student social life.
Then, it is important to ask yourself the right questions before you begin: What am I good at? What do I like to do? What do I want to learn? What are my interests? Which job could be beneficial for my future career? So many questions that lead back to an essential point: what skills do you want to develop through your student job. Because in essence it's the same as money; a student job brings you your first professional experience and significant skills for your future employment. Here are some examples of interesting student jobs:
Student Jobs in Human Services
    Between babysitting, pet-sitting, support for the elderly and cleaning, there is no doubt you will find something that suits you.. These kinds of vacancies require social fluency, and often offer both casual and regular contracts. The advantage of these types of jobs is you can really manage your schedule the way you want. Moreover, French individuals really like to work with foreigners and a lot of parents look for native speakers to take care of their children in another language. The skills you will develop through it are the relational ease, the responsibility taking and the management of emergencies (hopefully as few as possible). Most importantly, you will have the opportunity to build strong bonds and develop your professional network. The parents of the children you will be babysitting, for example, are often great sources of contact. Do not hesitate to talk about your studies, your internship research; you never know what it could lead to...
Student jobs in catering
    Once again, the key here is flexibility. By working evenings or weekends, these kinds of jobs are perfectly compatible with your schedule. Restaurants, bars, fast food; your range of options is wide and the market is in constant demand. By dealing with demanding people, you will develop your customer relations and customer service abilities. You will also gain critical skills such as stress management, punctuality, initiative taking and priority management. So many valuable skills to boost your CV! What more could you need?
Student jobs in distribution
   With the plethora of companies recruiting in the distribution sector, there are multiple opportunities for cashiers, sales advisors, inventory takers and stocktakers. There are several areas within your skillset you can develop with a distribution role including time management, efficiency, the ability to use your initiative, and finally autonomy. These jobs will also allow you to discover the world of business by carrying out your first professional experience.
Jobs students in the welcoming
    If you are not sure you want to engage with a company for a full year, you can always count on one-off assignments in reception positions such as hospitality (at parties, trade fairs, conferences ...), the distribution of leaflets, or the opening of halls in theaters. Patience, good speech, fluency in foreign languages, impeccable dress and a smile will be essential. These jobs also allow you to create a network of professional contacts. Finally, these vacancies are often managed by temporary agencies, which can be reassuring in regard to contracts. You should never accept undeclared doubtful missions.
   In short, in addition to allowing you to finance your studies or help you with your daily expenses, student jobs bring you skills and knowledge useful for your future career. So,  what are you waiting for? If you do not know how to do it, here are some valuable tips for applying to a student job. Last piece of advice, don't forget to check you have the right visa to work in France and if you are authorized to do it.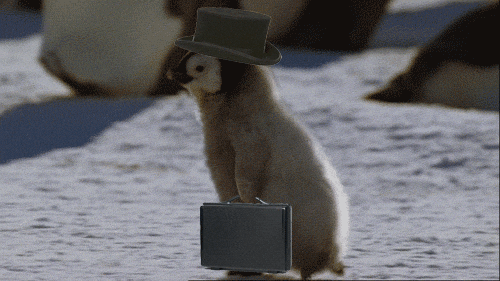 Please reload